Back on Sept. 16th I did up a post about Nitza Lerner Fine Watches selling fakes, or party fake watches.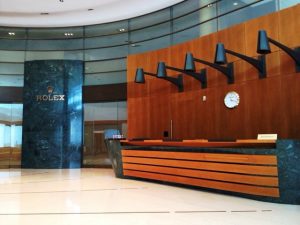 I took the watch to a Rolex Service Center (RSC) on Sept. 18th.  They said they would have an estimate for servicing the watch for me the next day.  They will not authenticate a watch, but they will not service a watch that is not all original either (they make you replace the parts with genuine Rolex).
They called me the next day and said they did not have the service history for the watch, so would need to contact Geneva (I don't know why).
They did mention a few problems that they spotted already though.
1) The band had cracks (I never noticed them) so they would no longer be willing/able to polish it
2) The inner bezel (made of aluminum I think) was cracked (again, I never saw that).
They said they would contact me on October 6th once they heard back from Geneva.
They ended up calling me on October 7th, but still don't have the information I really want.  Now they are saying the watch will be sent to some place where the movement and inside of the watch will be inspected…  They are expecting that process to be completed by October 21st.
I will do another post after I hear back from them towards the end of the month.